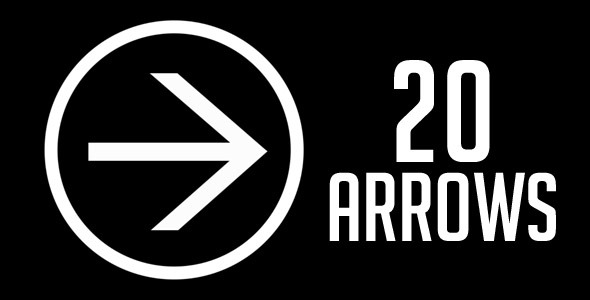 20 Arrows is a set of 20 animating graphical arrows – an excellent addition to any motion graphic designers toolkit.
Each is 1920×1080 HD at 29.97fps and comes with an embedded alpha.
The animations are each 150 frames long. The first 50 frames are the animate in. The second 50 frames are a hold, which can be used to extend the duration of the animation if time-remapping isn't available and the last 50 frames are the animate out.
The preview shows the 20 animations, followed by a short demo of ways in which they could be used.
If you like this, you may also like Cool Arrows