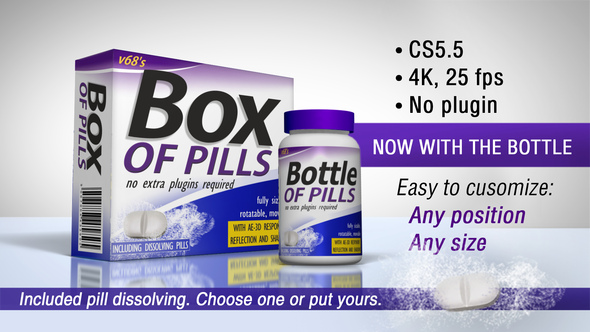 Fully AE 3D Box of pills for commercial clip. With 3d responsive reflection and shadow
Including scene of dissolving pill – put yours or choose one.
Put your particle to describe component and effect of remedy.
NOW WITH THE BOTTLE


No plugin required
From AE CS5.5, 1080 and 4k, 25 fps.
Easy to set up any size, position and orientation.
Step-by-step PDF manual included.