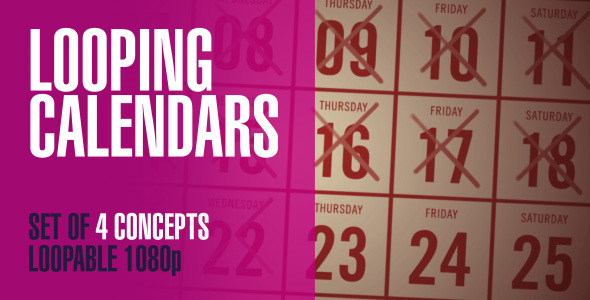 A set of four calendars. A week, a month and even a year, count down the days… quickly!!
Each clip is loop ready so you can cycle through time at your will.
For more exciting projects pop over to Enchanted Media where you'll find our entire range of After Effects templates, including loads of free files!