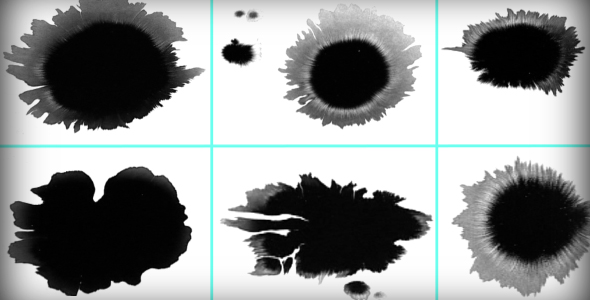 Ink Blot / Splat Series of 6 High Quality
Series of six ink splatters spreading on wet paper recording. These six splotches are great for using to mask items on a video or combining them together.
The videos are shot at 30FPS progressive and all eight files have a alpha channel so they can easily be used on top of other videos as your mask or matte.

Video Features:
– 854×480 videos
– 6 different videos
– alpha channel
– almost 1 minute of video


Similar Videos:


abstract, aged, all, ancient, antique, backdrop, background, bar, black, border, brush, center, creative, design, digital, dirty, dot, drip, drop, drops, element, finger, frame, graphic, graphics, gray, grunge, grungy, hand, illustration, ink, isolated, line, matte, object, old, paint, paintbrush, paper, pattern, retro, round, shape, silhouette, smear, smudge, space, splash, splat, splatter, spot, stain, symbol, tattoo, texture, vector, vintage, wallpaper, watercolor, white