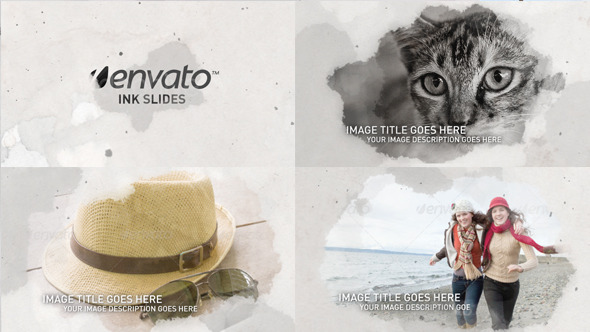 Ink Slides
FullHD (1920×1080) Resolution @ 25fps
After Effects CS5 and above
8 inks design
12 image Placeholders
2 Scenes for Text and Logo Insert (Begining and End)
Total duration 1:25 Minutes
No 3rd party plugins required
Music and images are not included.
Music by: Art-of-Sound Click Here
Font used: DIN MEDIUM Click Here
Paper texture used in this project: Click Here
Photo credit to my awesome friends: Imran Abdul Jabar, Zahariz Khuzaimah, Zik Teo, Adi Arfan Mikhail and Photodune:
Note: This video preview rendering time: 3 Hours and 30 minutes.
Render machine spec: Core i7 CPU 2GHz, 12gig RAM. Higher machine spec might take shorter rendering time.
Any question or for customization you can contact me via my profile page. Please rate this project if you like it, Thanks for purhasing!
Similar Ink Slides
Other Project