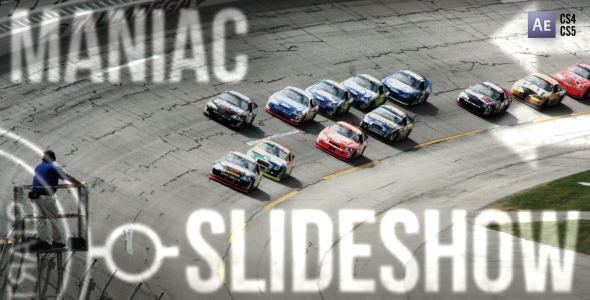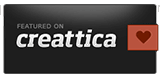 You want a motion graphic presentation that rocks? You got it!
Maniac Slideshow is a fast, exciting and extremely cool way to present 50 to 60 images in quick succession. It's a modern and dynamic take on a retro / grunge style. Get your audience excited, give them a feel for your product, a taste of your wild party, a sample of your freestyle skate triumphs, a whistle-stop tour of your alligator wrestling safari, or share the terror of your extreme sports escapades… It's all about youth, excitement, energy, and being full-on.
Maniac Slideshow is easy to use, has loads of customization options and is quick to render. Here's the low-down…
1920×1080 HD
Compatible with After Effects CS4 and above
Music is Bad Boys available from Audiojungle
Grunge level 0-4 at the touch of a button, to fine tune that retro damage look
Four cool color settings
Includes pre-rendered film leader footage and 16mm projector audio
Perfect render at any frame rate
Rapid fire! – up to 60 images in 50 seconds
Universal – Works in all language versions of After Effects
Easily customize the edit, with the simple timeline structure
Renders in under an hour. (40 minutes from CS4 on a 2009 Mac Pro)
Uses a free typeface, Bebas Neue
Quick video user guide (under 15 mins) and detailed video user guide (around 45 mins) for the less experienced user.
HTML quick reference guide too, with step by step points to follow
Here's the HD preview on Vimeo if you want to see that grunge in high res!
-Felt Tips