BUY FOR $1


Yes, this is one of the most popular impact FX on audiojungle but we have actually just recently created 10 all new impact FX that are actually in our opinion with a more modern approach with deeper low end impact and higher quality sound design. If you have a couple minutes check some of these other impacts out and hear for yourself. Of course, if "metal impact" is exactly what you need then don't hesitate to purchase the license for it.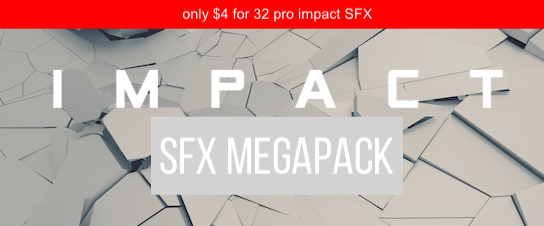 Ok now for more info on this item "Metal Impact"
This stinger hits hard with the sound of a huge explosion impact along with a metallic slam.
Both a high-rez wav file and mp3 are included
This SFX plus three others great impact sfx can also be purchased in a bundle at a discounted price here:
http://audiojungle.net/item/impacts-sfx-pack-1/2535282
To Browse even more professional quality audio choose Music, Audio Logos, or SFX below!