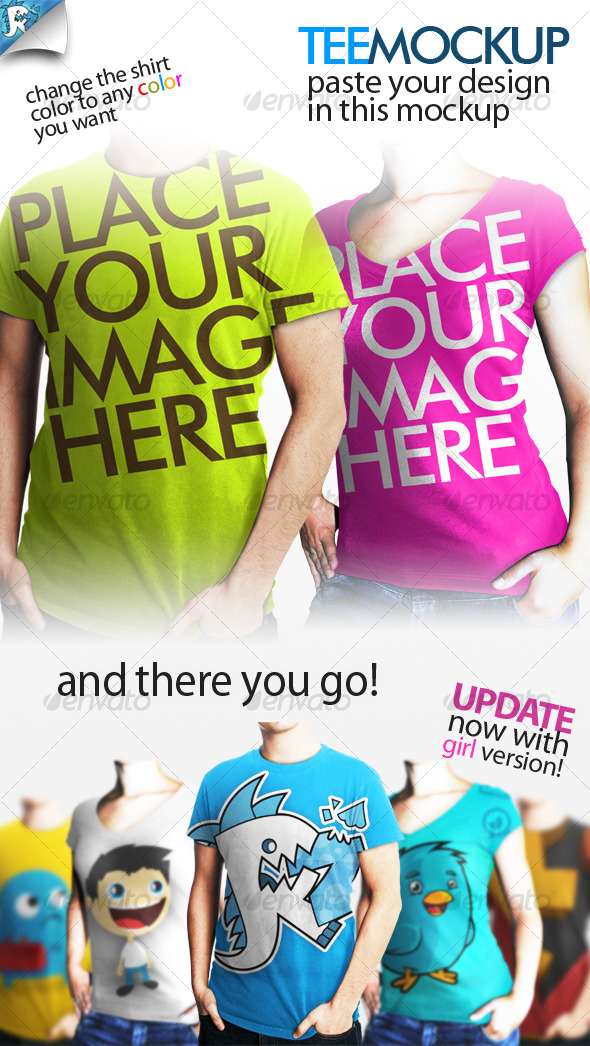 Female version is included now! Enjoy!
Want to start your own fashion line, with awesome shirts containing your own designs and illustrations, but didn't got the money to print them? Well, you could make your own tee's digitally as well! How? With my quality made Tee Mock-up file! It's now REALLY easy to change the color to any color you like.. Also place any image/logo or whatever on the mock up, and place it on your website or shop!
Get ready to design your own clothing/tee/t-shirt/t-shirts yourself!
This t-shirt mock up file can be easily used and opened in Adobe Photoshop CS or higher. The psd contains:
1880×2175px psd file
Highest detail possible
Models in the image are myself and Tashina so don't worry about non-unique photos!
Nicely named and sorted layers
Place any single-layer image on this awesome tee mock-up!
Awesome feeling & quality (right?)
Also, the background is removable/changeable. Don't worry about cutting the image.
Images inside the Preview Clothing are NOT included. These are other GraphicRiver items I have created.