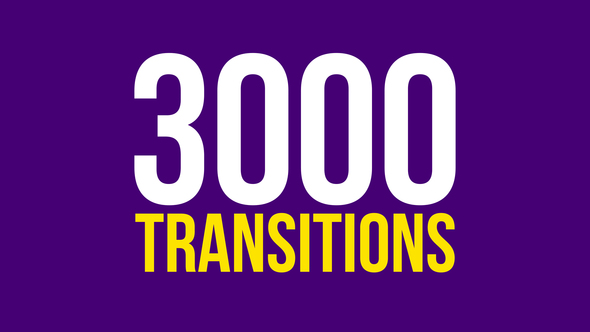 This mega pack gives you 3,000 Transition Mattes compatible with ANY editing software! Super Easy to use! Super Cool Results! Mega Satisfaction!

Check all the Transition Mattes before your purchase.
Check the 4K Resolution version for only $29

Folders: 3D, Abstract, Arrows, Brushes, Brushes flat, Cartoon, Circle, Circles, Circles with Lines, Circles with Dots, Circles with Glitch, Circles with Stars, Clock, Clock with Lines, Clock with Dots, Clock with Glitch, Clock with Stars, Flashes, Geometric, Glitches, Glitches Colored, Light Leaks, Lines, Lines Combinations, Lines with Dots, Lines with Glitch, Lines with Stars, Polygons with Dots, Polygons with Glitch, Polygons with Stas, Motion Blur, Multi-Shapes, Numbers (100), One Rhombus, Planks, Planks Angle, Polygon, Polygons with Lines, Rhombus, Rhombus with Lines, Rhombus with Dots, Rhombus with Glitch, Rhombus with Stars, Simple Lines, Simple with Dots, Simple with Glitch, Simple with Stars, Spiral, Spiral with Dots, Spiral with Glitch, Spiral with Stars, Squares, Triangle, Triangles with Lines, Triangles with Dots, Triangles with Glitch, Triangles with Stars, Wipes.
Compatible with any software!!!
Adobe After Effects, Adobe Premier, Avid, Final Cut, Sony Vegas, Movie Maker, etc.
Check here free video tutorials for this pack:
Music:
Download it (here)
Check for more: Transitions, Transition Mattes, Transitions Pack,
Glitch, Animated Titles
Also check: 4K Resolution Templates
After effects Templates & After Effects Projects By CandyMustache