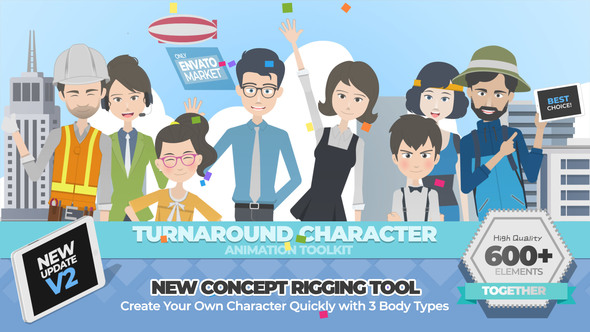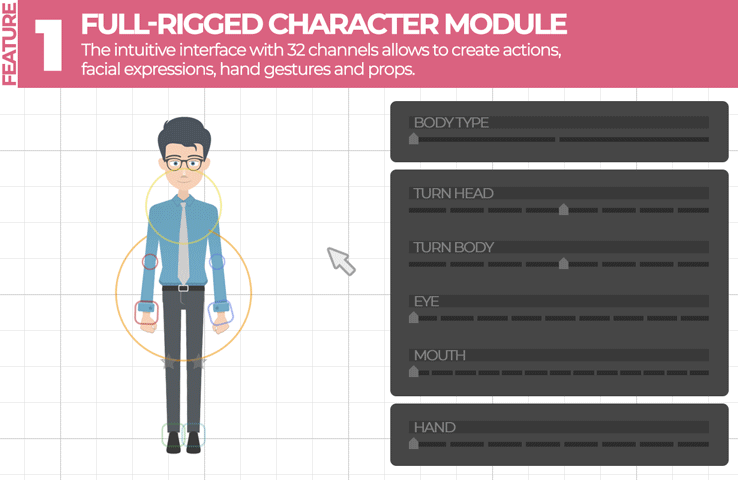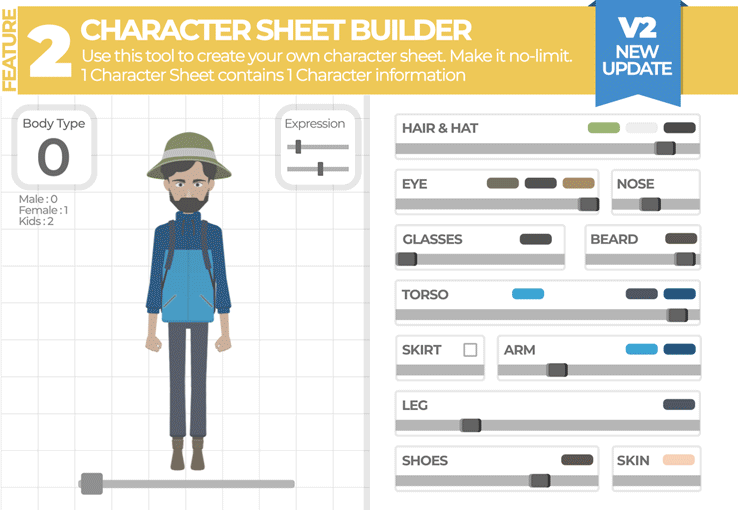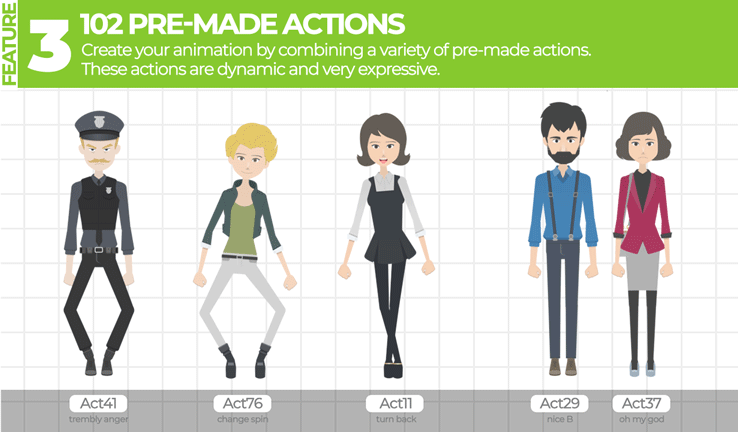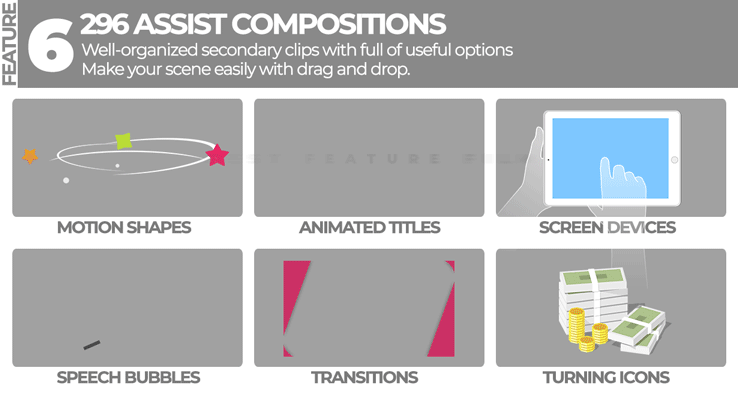 Thumbnails
Upgrade Your Animation Creative Skills and Assets

The full rigging character that switches to 8 directions can interact with the target in the scene, or expressive various lines of sight. To create a well-made character animation, It takes a lot of controls and channels. This toolkit carefully chosen and improved these channels and compressed them into 32 channels. The fact that 'the controls and channels to deal with have been reduced'. It means that animation task is easy and simple.
Used Script

The free DUIK script(v15.52) was used in this project's character module. However it can be used without script. Duik bassel 16 version is not compatible with this project.
Preview Video Music

The preview video musics in demo are not included.
Changelog :

21/08/2018 - version 105
- Add 36 character sheets (72 total)
- Change process of props application
- Renewal video tutorial


22/01/2019 - version 201
- Added character sheet builder v1 project files
- Renewed 38 background designs and added 20 background compositions
- Reorganized or added 50 character action modules to 120
- Added about 30+ etc Elements
- Added 3 blank sheet psd file to main file
- Modified known bugs


27/02/2020 - version 203
- Added AE cc2019 aep project files
- Fixed bugs some shape of the character (head, eyes, mouth) did not display properly

Character Rigging & Mockup Animations
Lip-Sync Presenter Collections

3D Explainer Video Kit: Revolving Stage 2