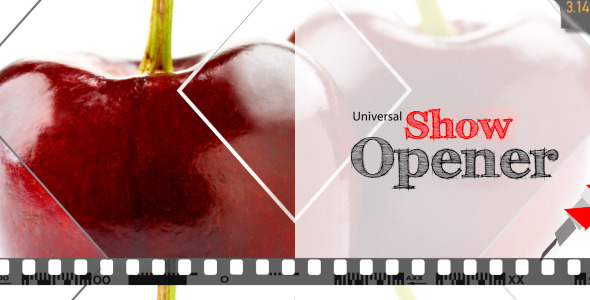 Do you have 12 images or short videos? You can have a cool Show Opener!
Just drag & drop your footage in the placeholders, type your shows title (or drop your logo) and …voilà! Dynamic, yet clean Intro!



• Easy "drag & drop" Image / Video placement!
• Easy color selections
• pdf help file & video tutorial included
• Edited in a tempo of 126 BPM (20 seconds duration)
• No extrernal plugins needed (Render this file even with the trial version of After Effects!)
• Awesome music is not included, please get it from Audiojungle's author Plastic3 by clicking here
• Full HD resolution, CS4 and all newer CC versions compatibility.
• HD, HDV, SD Pal & SD Ntsc ready to render final compositions!
Images used in the preview video are not included in main file.
Feel free to contact me through my profile page for questions & help.
Thank you! – Steve314


::: Generic Intro or Bridge to your show > >